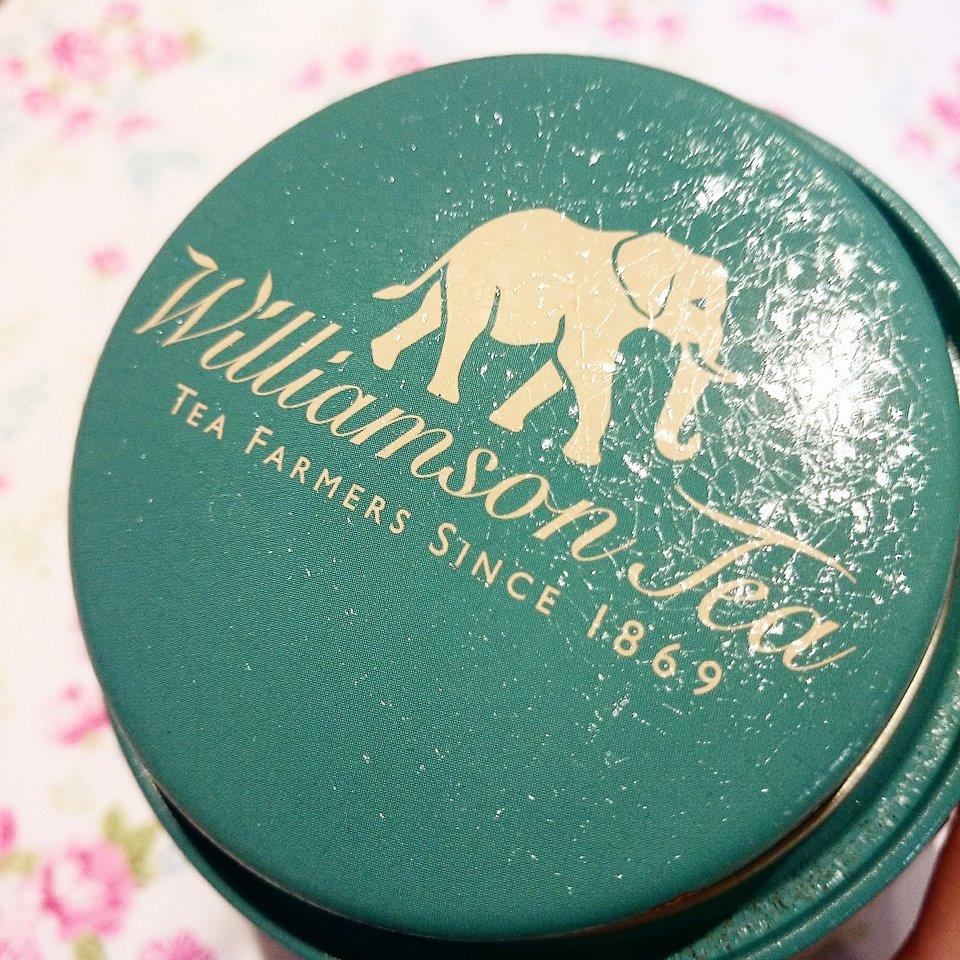 Worth a Try: Williamson Tea
Back when I was a tiny little girl, my sweet old Grandma taught me that there are few troubles in life that can't be solved by a cup of tea. Now, I'm not claiming that your obligatory morning cup of Yorkshire Tea is going to bring world peace and end global hunger (if only that were true!), but let's be honest – in the face of adversity, we reach for the kettle.
Or at least, I do.
When the opportunity to collaborate with the lovely brand that is Williamson Tea arose, I was absolutely ecstatic. Having tasted their beautiful blends on the odd occasion over the years, I knew I'd be in for a treat. And having researched the brand's values, I was already impressed by their dedication towards the ethical treatment of workers on their Kenyan farms, and how tenderly they care for the elephants who help them to farm the teas that later appear on shelves in the likes of John Lewis and Selfridges. It was no surprise that so many people around the world respect the brand so profoundly.
History in the making
Williamson Tea is a family business stretching as far back as the mid-nineteenth century, armed with generations of understanding and passion for the art of growing, nurturing, selecting and finally blending fine, luscious teas. What truly sets the brand apart from its rivals is that they do not simply source tea leaves to infuse their blends from nearby tea farms; they farm their own teas entirely independently on their own Kenyan farmlands. Kenya provides the ideal climate for tea production. The tea bushes relish the rich, fertile soils and bask in the daily sunshine and sporadic spells of rainfall, otherwise known to the world of tea farming as the perfect conditions for growth.
The Williamson Tea family not only consider themselves to be tea farmers, but 'guardians of the land' too. They strive to provide a working environment in which their Kenyan workers feel valued and happy, earning a fair and liveable wage. Priding themselves on their wonderfully ethical values, each of their blends is 100% UTZ and Rainforest Alliance Certified, and they have even set up their own foundation with a vision to ensure that future generations enjoy the benefits of fertile soils and ancient wild forests.
The scrumptious varieties of Williamson Tea 
English Breakfast Tea, Traditional Afternoon Tea, Duchess Grey and Earl Grey are all available to purchase from the brand, and are perfect for those who like their tea plain, simple and traditional. But if, like me, you're a lover of an exotic blend, their new range of fragranced teas is something you absolutely must try. The range features three beautiful blends, all of which I have fallen a little bit in love with.
Lemon Sunshine
As you may expect, Lemon Sunshine is a zesty and refreshing blend, ideal for drinking first thing in the morning or to cleanse the palate following a meal.  This bright, black tea is grown on the brand's Changoi farm, where with the dawn rising over the Kericho Hills, the finest tips are hand-picked to be infused with zesty lemon peel and natural oils. I am particularly fond of this blend, and of the 20 teabags in the pack, I have only 5 remaining.
Ginger Grove
An uplifting and warming blend with fiery undertones of raw ginger, this blend is grown solely on the sloping hills cascading to Lake Victoria, situated on the Kaimosi farm. The finest leaves are specially selected from the plant, before they are infused with real pieces of ginger to create a tea that revitalises and nourishes the body from the inside out.
Mint Garden
Of each of the blends Mint Garden is the freshest tasting tea. Grown high on the ridge lines of the beautiful Tinderet, the blend is bursting with rich antioxidants and ensues a general feeling of well-being when consumed.
Each of these delightful blends are available to purchase in packs of 20 nylon teabags for just £4. Bargain!
Williamson Tea caddies
I was also, very generously, gifted one of Williamson Tea's iconic tea caddies. I was completely mesmerised by the intricate design, recently released as an ode to summer. The elephant caddies can be purchased in a colourful variety of striking designs, and occasionally, the family treat devotees to the brand to some limited edition caddies.
I am absolutely smitten with this beautiful caddy. The level of detail is simply breathtaking, and whilst the caddy came packed with Traditional Breakfast Tea, it has taken pride of place beside my kettle. It is far too beautiful to push to the back of my tea cupboard!
Have you heard of Williamson Tea or sampled their heavenly blends?
Let me know which blend is your favourite!
Follow me on Twitter @varleylou.
Until next time…