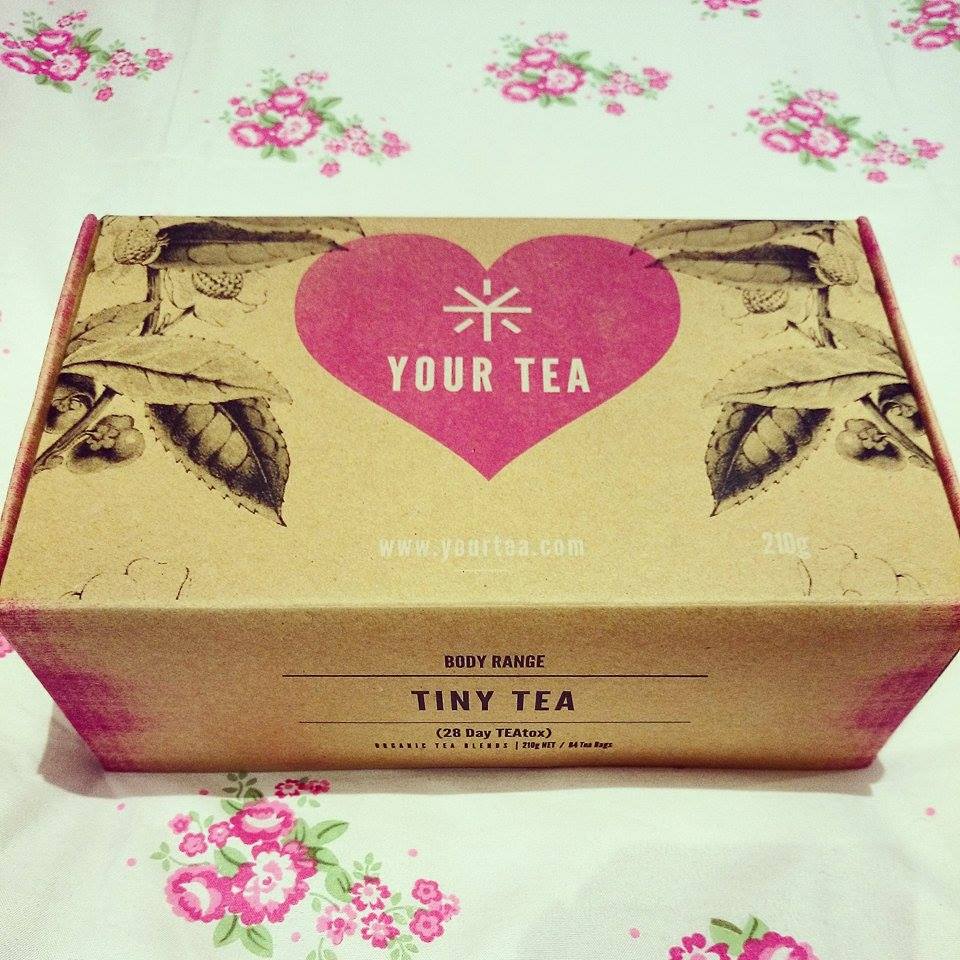 Worth A Try: Your Tea, The Only 'Tea-tox' I'll Ever Recommend
Those who know me well will vouch for the fact one of my greatest loves in life is tea. I am a firm believer that a well-made cuppa has magical powers and is the key to solving 99%* of life's problems.
*The other 1% of problems being when you've tragically run out of teabags/tea leaves/milk and the shops have closed for the night. Sadly, a cuppa is the one thing that won't solve this predicament.
By day you'll find me editing women's magazines, and by night I can be found either writing up blog posts or ghostwriting. In both situations, one hand is always firmly glued to a mug of tea. So when an email from worldwide brand Your Tea popped into my inbox, I was delighted. An opportunity to review a brand of tea i'd never heard of seemed too good an opportunity to refuse, and when research revealed the brand specialises in developing teas which aid weight loss, acne and fatigue, I was beyond excited. The brand specialises in a range of custom teas, each blend made up of traditional Chinese medicines used to heal the body in a number of different ways. However, I was particularly interested in the Tiny Tea detox.
Before I go any further, I'd like to make a disclaimer. I absolutely do not condone any tea or herbal drink which helps you to lose weight quickly by giving you the shits. I had a disastrous experience whilst reviewing Bootea which i'll be blogging about soon, and I vowed to steer clear of weight loss fads forever. They are disgusting and dangerous and incredibly unhealthy. However, after a decade of battling problematic skin, I figured a healthy, natural product could be the way forward. And if it meant my morning cuppa was doing more than just waking me up, then it was well worth a try.
With a specific focus upon aiding bloating, indigestion, problematic skin, cellulite, increasing energy and reducing excess weight, Tiny Tea seemed to be the perfect solution for not only my body, but for my skin too. Within just a couple of days i'd received my beautifully packaged 28-day detox. The detox is also available as a 14-day programme, for those who feel they'd like to give it a try short-term before committing to something for a longer period. The detox came with a series of motivational messages to help me through the month, and explained in great detail how the Chinese herbs work to nourish the body from the inside out, ridding it completely of damaging toxins.
After just one week on the teatox, I'd started to feel the benefits. I found myself more alert throughout the day, particularly at times when i'd normally be gasping for a coffee. My spots had begun to tighten and retract and the redness surrounding them was definitely reduced – leaving my skin appearing clearer and brighter.  Although I didn't notice any weight loss, I also hadn't found myself dashing to the loo – which told me the blend wasn't wreaking havoc with my insides. By week two, my skin was practically glowing and I still felt human when leaving my office at 5pm, which is always nice. By week four, my skin had almost completely cleared up. Still, I hadn't lost any weight, but my stomach felt flatter as the antioxidants in the tea had started to kick in to reduce bloating – particularly after stodgy meals.
I was seriously impressed by Your Tea, and can honestly say i'll be trying another one – if not more – of their beautiful blends in the future. The teatox was light, gentle and quite delicious. It delivered on its promises, and i'm so grateful to have worked with such a genuinely lovely brand. Three cheers for Your Tea!
Have you tried a Your Tea Teatox and seen wonderful results? Comment below and tell me all about it!
Follow me on Twitter @varleylou.
Until next time…