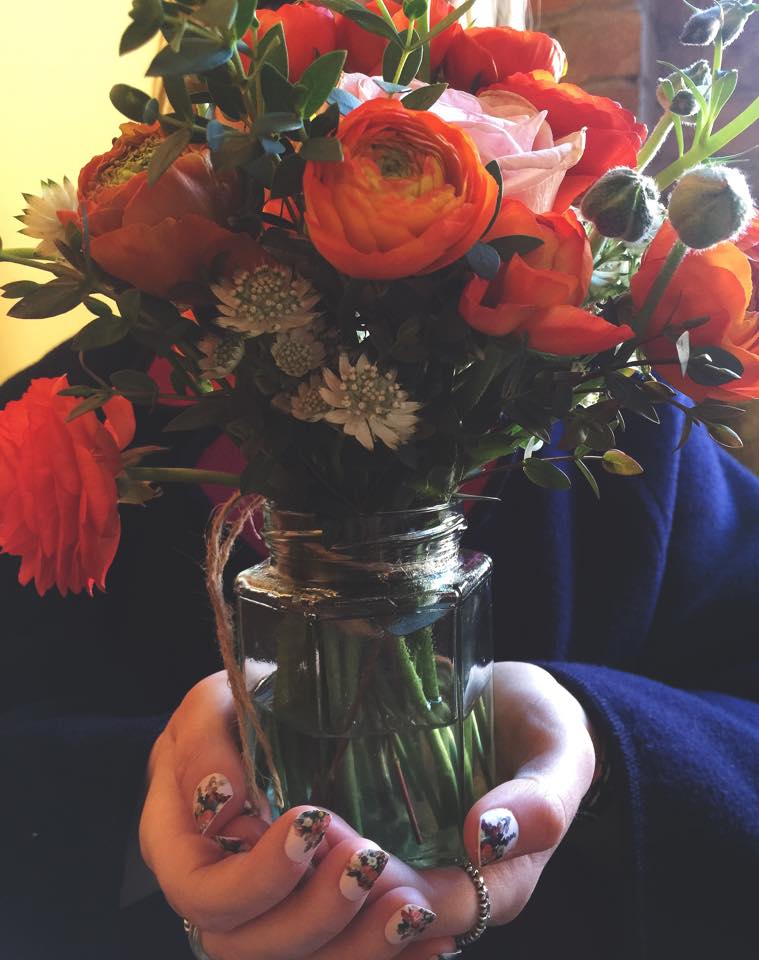 Profile: Sophie, Blossom and Dill
Meet Sophie, creator of Blossom and Dill's blowsy and painterly flower arrangements…
There is no denying that I am a lover of all things floral, owing largely to my late Grandma's influence. So when a recent trawl of the internet led me to discover Blossom and Dill, a quaint florist specialising in blousy and painterly arrangements for all occasions, I had to get in touch. Further investigation led me to a gallery of the most beautiful seasonal flowers arranged lovingly into an assortment of Mason jars, and it was at that very moment that I realised I'd finally discovered my wedding florist (hooray!). When Sophie, the creator of the brand, responded to my email (which, in truth, consisted largely of endless babble about how much I loved her flowers and admired her eye for detail) it became clear that we had much in common, besides our love for nature. A couple of emails later, we agreed to meet the following week in Coffee and Fandisha, one of the greatest spots for inspiration in the city.
Sophie was wonderful. She had been to a wedding fayre at Liverpool's Oh Me Oh My the previous day, so thought it fitting to bring along the bridal arrangements she had showcased. I was greeted by striking hues of orange, blue and yellow variegated amongst delicious pinks and rich violets. As we sipped our coffee, Sophie explained the thought process behind each of her arrangements.
"I have always loved flowers, particularly mixing different colours and textures, and the unusual combinations that can be created. What I love most about working with flowers is how certain varieties just seem to sing when mixed amongst others. I like to think of my style as wild and loose. I like them to look like they've just been picked, and I like the arrangements to appear spontaneous and sketchy…not neat or too over-worked."
Sophie's blithe style is unlike anything I'd ever seen before, and whether it was the imaginative combination of flowers or the unsystematic arrangement of them, I couldn't help but feel drawn in by her distinctive, quaint touch. "I have a painting background" Sophie told me, "And my work in watercolours is similar…my style is loose and fluid, suggestive rather than too descriptive and I love unusual colour combinations in painting, too. I'm sure, without my realising, this has been translated into the flowers!"
Before we parted ways, Sophie handed me one of her beautiful arrangements and told me to keep it as a gift. This looked charming when tucked in amongst my flourishing flower collection at home, and whilst the flowers died the following week, the memories of my Blossom and Dill arrangement will live on forever. Well, at least until we get to work on my wedding arrangements!
Have you discovered Blossom and Dill yet?
Visit http://blossomanddill.org/ or Follow @Blossomanddill on Twitter.
Follow me on Twitter @varleylou.
Until next time…