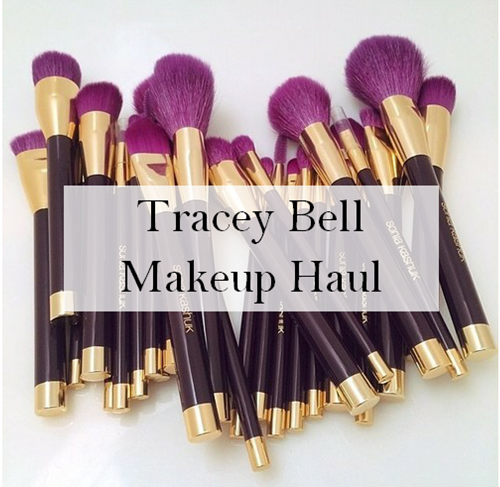 Worth a Try: Tracey Bell Cosmetics
I have suffered with problematic skin for as long as I can remember. Having tried pretty much every 'remedy' out there (which if i'm honest, only aggravated my skin more), from the high-end, expensive products which promise to clear the skin in a matter of days to homemade face masks cultivated of natural yoghurt and honey (these generally end up being eaten more than they are used to clear my skin), it seemed as though my stubborn spots would be with me forever.
I was recently invited to Tracey Bell's Liverpool-based cosmetics clinic where I received a thorough treatment of Microdermabrasion followed by Intraceuticals therapy, and for once, my spots actually looked smaller, tighter and the awful redness that once surrounded them had been extracted from my skin.
During my treatment, Kim (my beautiful therapist) told me about Tracey Bell's bespoke makeup and cosmetics range, specially formulated to moisturise, nourish and replenish the skin whilst providing excellent coverage (and boy, did I need excellent coverage), encouraging a natural glow to protrude from the skin. I spent much of my teenage years plastering cheap, paraben-heavy makeup from Superdrug's shitty £1 bargain bin onto my face in a desperate attempt to cover my spots, and it seems that this habit has been a huge contributing factor to the problematic skin that is still with me today. Much to my disappointment, incessant promises of clearer skin when I left my teenage years behind were nothing but lies. Thus here I am: a spotty freak at 20. Fantastic.
Kim kindly put together a goodie bag of products for me to try, from foundation and translucent setting powder to eyeshadow and lipstick. She even gave me some anti-ageing, regeneration cream and some AcnoBan (which i'm praying I won't actually need for at least another 10 years), a specialist adult acne formula. Of course I was suitably delighted, and couldn't wait to get home to try my products!
I apologise in advance for the terrible photography. No, I didn't take the following pictures on a toaster. My excitement led to the neglect of quality images! (The glare from artificial lighting is really bothering me!)
I am absolutely delighted with the results of using this specialist range. It's bloody fantastic to know that the products I am applying to my sensitive and spot-prone skin are nourishing and hydrating, packed with essential oils and key vitamins – rather unlike the damaging chemicals the products I used to swear by were packed with. My foundation is providing round the clock, unwavering coverage, whilst the setting powder and blusher emulate a beautiful, healthy glow – and gone are my shiny forehead days. My skin has never felt softer, appeared clearer or radiated such a healthy, natural glow. My spots are clearing with the help of AcnoBan, and my daily makeup routine has become even more enjoyable. Thank you so much, Kim. You're a lifesaver!
Have you tried Tracey Bell cosmetics yet?
If you'd like to know more about my experience with Tracey Bell's cosmetics range, or hear more about what the clinic's team can do for you, email me at lucyloulocket@outlook.com or pop a comment below!
Follow me on Twitter @varleylou.
Until next time…