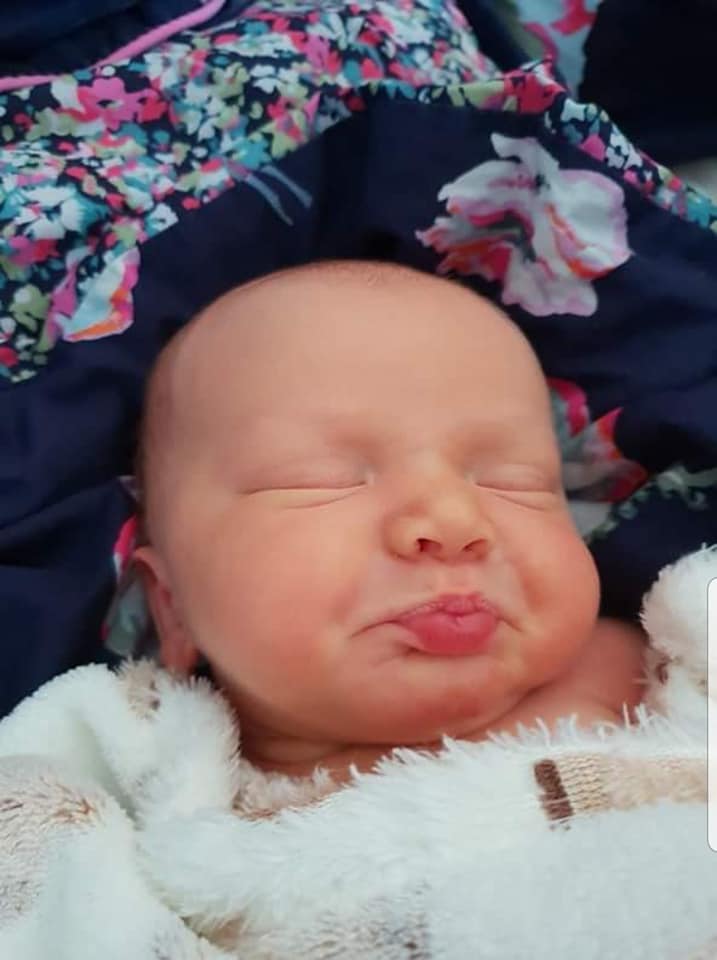 My Pregnancy: What I Packed In Our Hospital Bags
When it comes to organisation, I'm a bit of a psychopath. Everything has to be perfectly placed otherwise I lose. the. plot.
So, when it came to packing a hospital bag for me and Baby Lamb, I gave myself a good 15 weeks to make sure everything was perfectly in order. You'd think that would be more than enough time. And, if we were talking about any other expectant mummy, you'd probably be absolutely right. But in actual fact, the very same morning that I was due to go into hospital to be induced, I'd unpacked and re-packed ALL OF THE BAGS twice. And then I checked them again for good measure.
How many outfits would my baby need? How many muslin squares did I really need to pack? How many nappy changes does a newborn baby average? What should I be wearing whilst in hospital? What if my hair looks shit – should I take my hairdryer? How many teddies will I need for him? Do I need to take the car seat with me?
I wanted everything to be just right for my little boy, and in the end, it was. So, in the hopes that it can save another mum-to-be from a mental breakdown or two, I thought I'd put a little list together of everything I packed – and whether or not I actually used it. I really hope this helps, fellow mamas!
For Baby
(assuming you'll be in hospital for two days Following the birth)
Six plain white, short-sleeved bodysuits (allowing for two outfit changes per day, in case of accidents)
Six plain white, long-sleeved sleepsuits with integrated scratch mittens (as above!)
A sleeping bag or swaddle (I used a Lullaby Trust-approved Grobag with Theo and he loved it)
One coming-home outfit
One coat (not to be worn in the car seat!)
Two hats (the hospital may provide one, as mine did, but I still used one of my own too)
Two pairs of mittens
One pair of booties
One comforter
One soft rattle
Dummies if you're planning to use them (we took them just in case but never used them)
Ewan the Dream Sheep (absolute godsend)
One fluffy blanket
One cellular blanket
In the changing bag
Two packets of nappies (you can never have too many, but it's a good idea to have a back-up in case the first brand you try aren't quite right for you)
Three packets of baby wipes
One packet of nappy sacks
Sudocrem/Bepanthen or other nappy rash cream – I swear by Burt's Bees Diaper Ointment
Digital Thermometer
Baby grooming kit – nail scissors/clippers/file
Travel changing mat
For You
Maternity notes and birth plan (mine went straight out the window, but good luck to you!)
Two big nighties for labour and the birth (if you're anything like me, you'll definitely thank me for recommending a spare)
One nice pair of pyjamas for after the birth
Six pairs of BIG maternity knickers (the bigger the better – especially if you end up having a caesarean)
Two pairs of baggy leggings or joggers
Two loose t-shirts or jumpers
Two vest tops
Two nursing bras (if you're planning to breastfeed)
A comfortable coming-home outfit (I wore leggings and an oversized jumper)
A comfy pair of slippers
Fluffy socks
A dressing gown
A thick, fluffy towel
In your washbag
Flannel
Toothbrush and toothpaste
Lip balm
Hand cream
Bobby pins
Bobbles
Hairbrush
Dry shampoo
Razor
Gentle soap or shower gel
Shampoo and conditioner (that first shower after you've given birth is a whole new kind of heaven)
Miscellar water/cleanser
Cotton wool pads
Cotton wool buds
Two packs of maternity pads or extra large sanitary towels
Breast pads
Extras I found helpful
Phone charger
Notepad and pen
Headphones
A book or magazines
Microwaveable hot water bottle
Maternity pillow
ALL OF THE SNACKS!
One last piece of advice would be to send your partner home with all of your bags on your day of discharge from hospital, then come back with the car seat for your little bundle. It will save you both the job of carrying excess baggage out with you, and means you can really immerse yourselves into that first walk, hand-in-hand as you carry your baby into the big, wide world as parents.
I truly hope this helps!
With love,
Lou x