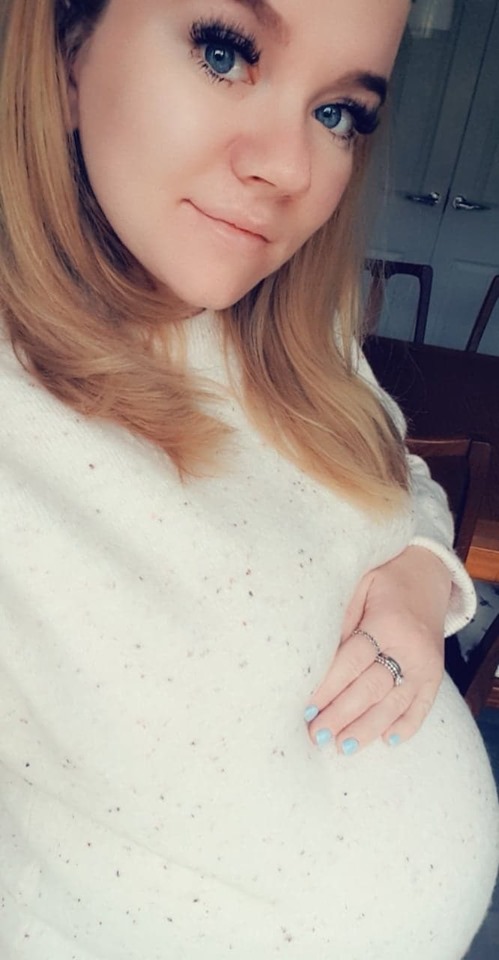 My Pregnancy: The Third Trimester and 'The Big Baby' Trial
The first and second trimesters of my pregnancy passed by beautifully. The knowledge that my little baby was safely tucked up in my tummy warmed my heart and it was so lovely to know that wherever I went, my little cherub went too. I felt like I was a member of the most special group – the mummy squad. From the moment I finally got my positive pregnancy test result, I was on an absolute high.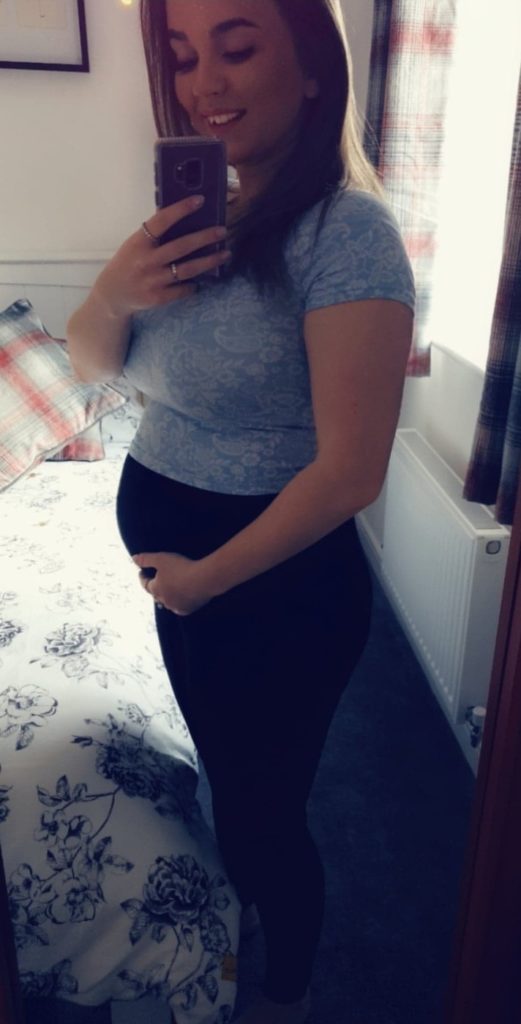 When I was 26 weeks pregnant, Michael and I travelled to Greece for our annual fortnight in paradise – cue me dancing around thinking I'm part of the cast of Mamma Mia. I was dubious about flying so far into my pregnancy – and being stuck abroad if I suddenly needed to see a midwife, on a tiny Greek Island with no maternity services whatsoever. However, we both decided it would be nice to have one final summer holiday together before our two became a three. We had a wonderful time, and I was so thankful for the break.
My bump really popped whilst we were there, and my little baby became a very talented little acrobat. I loved sitting beside the pool with my (very) swollen feet up, watching him roll and my entire stomach move in waves. It was a really strange feeling, a bit like when you go over a hill a little too fast in the car. Still, I loved it all the same. My bump got so big by the second week of the holiday, that if I'd been given £1 for every person who commented on the size of my bump and was subsequently astonished to find that I still had three months to go, it would have paid the entire holiday off. I was so proud of my blossoming bump and for the first time in my life, I loved my bikini body. Ironically, it was by far the biggest I have ever been, which proves beyond any doubt that the whole 'perfect bikini body' mantra is absolute bullshit and in fact, your perception of yourself truly is the only one that matters.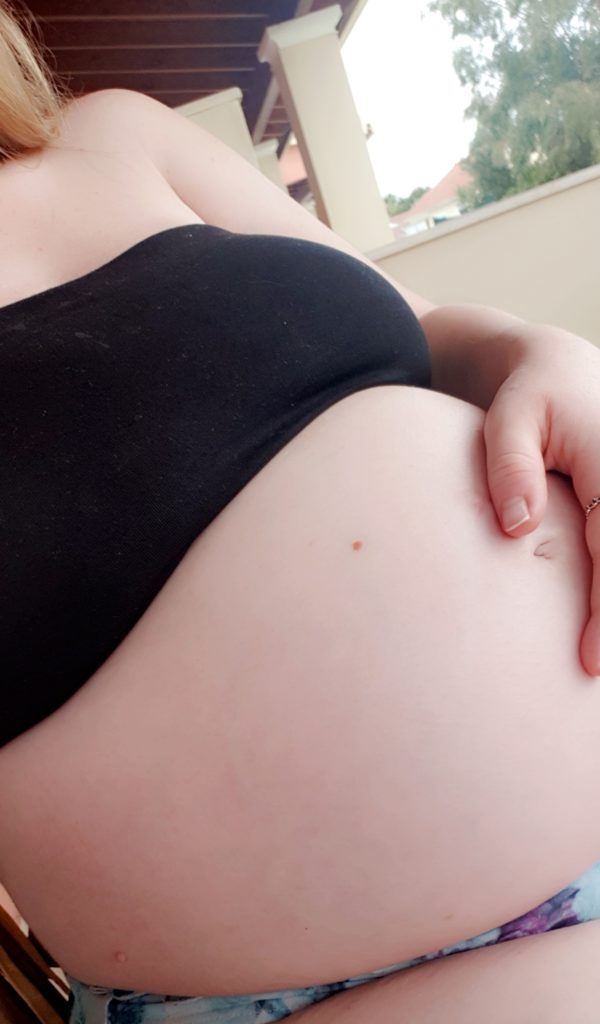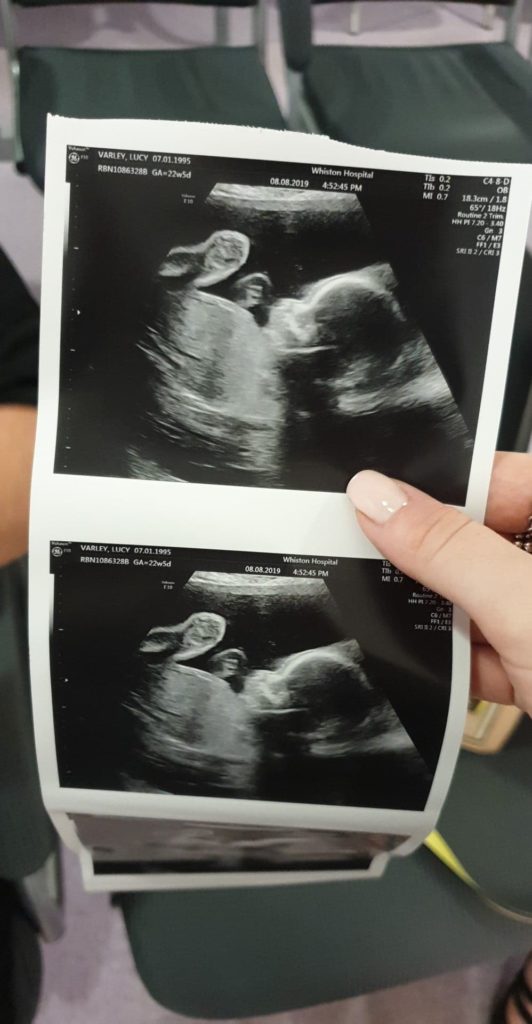 The week we travelled home, I had a routine antenatal appointment, during which my bump (aka the fundal height) was measured for the first time to make sure Baby Lamb was growing nicely. The growth charts you're presented with throughout your pregnancy were initially introduced to pick up on smaller babies who weren't quite growing as they should be, allowing midwives and doctors to intervene if needs be. However, this inevitably meant that 'big' babies were picked up on, too.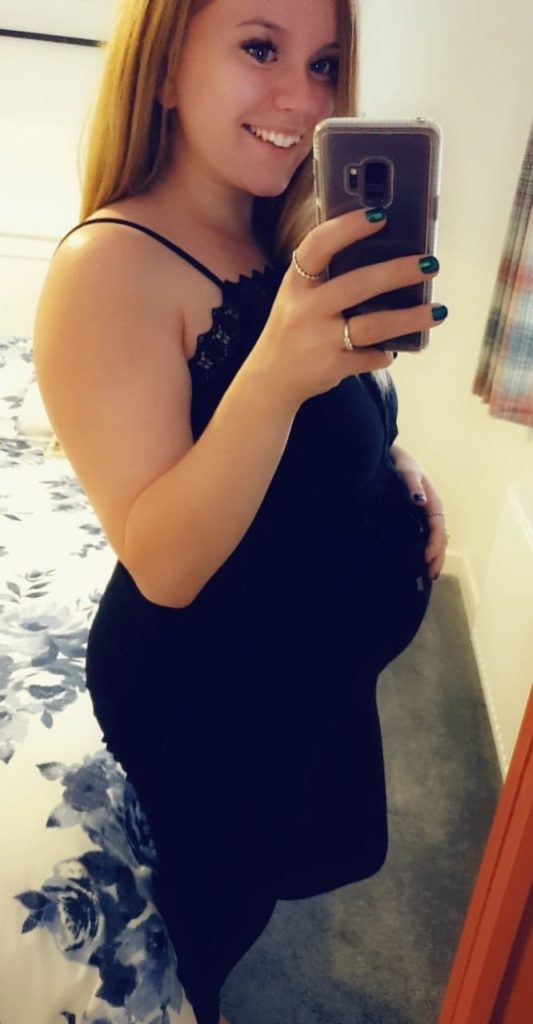 During my appointment, I was told that for my gestation, my bump was measuring on the larger side, so a growth scan was booked in for three days later. I was pretty concerned, being a first-time mum with no idea what to expect. The growth scan revealed Baby Lamb was growing beautifully, but I was carrying excess amniotic fluid, which can either be a woman's 'norm' or an indication that she is suffering from gestational diabetes. A couple of days later, I had to do the glucose tolerance blood test (which absolutely isn't as bad as some people would have you believe) and it turned out I didn't have GD. So, another growth scan was booked in so that they could keep a close eye on our little one. At the next scan, my fluid levels had pretty much returned to normal, so all was well on the fluid front. However, at every antenatal appointment that followed, Baby Lamb continued to measure on the larger side – they predicted he was weighing around 9lbs when I was roughly 34/35 weeks pregnant (god help me), so I was put in touch with a lovely midwife called Zoe, who was heading up a new initiative called "The Big Baby Trial" at my hospital.
Zoe explained that specialists were trying to establish a possible link between big babies that were delivered naturally, and a medical condition called shoulder dystocia, which they hypothesised might be caused by a baby being forced out of a very tight space during delivery, and therefore their shoulder muscles suffering what can sometimes be irreparable nerve damage, which can become Erbs Palsy. Zoe explained there was no solid evidence that there was a link between the two, and that doctors had come up with a trial to see if they could find out whether there was any medical benefit for mum and baby to induce labour and deliver these 'bigger' babies ahead of their due date. Zoe explained that, if I agreed to take part in the trial, my name would be entered into an online database and I would be randomly selected to either carry Baby Lamb to my due date and go into labour naturally, or be randomly selected to be part of the control group and induced as soon as possible from 38 weeks' gestation. If I agreed to participate, I was not allowed to choose which group I fell into. It was a totally random process.
I had desperately wanted a natural birth from the minute I discovered I was pregnant, and figured that I'd have a much better chance of pushing my baby out if he was that bit smaller at 38 weeks than he would be two weeks later at 40 (or possibly longer, if I went past my due date). So, I agreed to take part in the trial and was delighted when I was selected to be induced at 38 weeks + 2 days – the earliest the labour ward could schedule me in after I hit 38 weeks.
As I signed the paperwork, I remember crying to my mum and sister, who had come with me to the appointment. For almost nine months I had carried my little cherub and was already counting down the days until my due date – which was 07.12.2019. But now, to be told I could meet my little one in just 10 days' time, everything started to feel incredibly real and I couldn't have been more excited.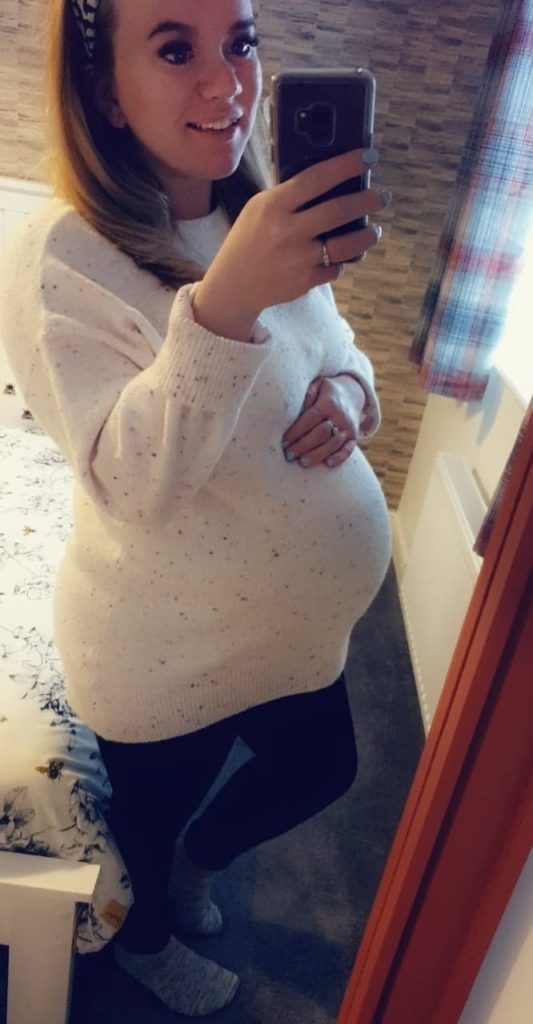 I will be writing a much more in-depth post about my induction, labour and birth, but I just wanted to let anybody who might be going through similar circumstances know that my baby was NOT big, after all. He weighed a healthy 7lbs 6oz when he was born…which was quite a way off their predicted 9lbs 3/4 weeks earlier. So, if you're currently expecting and terrified about the estimated weight of your little one, please take it all with a pinch of salt. Everything will be fine in the end, and when you have your beautiful baby in your arms, it truly will all be forgotten anyway.
Thank you so much for reading. If you made it to the end of the post, you deserve a large gin. Enjoy!
With love,
Lou x