We've all been there – sobbing into our steering wheel on the drive home from work, already anticipating the hideous list of things we need to conquer the following day. We get ourselves so stressed out that we don't even enjoy our down time. I don't know about you, but I stress before there's things to stress about. Then, I stress because I'm stressing about things that don't need to be stressed about. You see the problem. There are hundreds of incredibly effective ways to manage stress! And, whilst I couldn't possibly list them all, I have put together what I hope to be a helpful list of the ways I effectively(sometimes) manage my stress levels. I really hope you find these tips helpful!
Set yourself reasonable goals
Setting yourself a set of goals either daily or weekly can really help you to manage your workload, eliminating the ridiculous amount of pressure we seem to love putting ourselves under. If you find that you have too much work to tackle during your day, speak to your superiors. Generally, they will be genuinely understanding and work with you to draw up a reasonable time scale in which to perfect your work. Not only will you perform to a higher standard, but you'll feel much more relaxed, too!
Keep a diary
Keeping a diary is a great way to manage your commitments. We have all been there: arrived to an event totally excited to be there and then received a message from a bemused friend or relative asking where on earth you are and a friendly yet threatening reminder about your dinner and movie plans. A diary allows you to give yourself a whole lot of wonderful things to look forward to, without disappointing friends, relatives, colleagues or even a date.
Switch off
Admittedly, this one is easier said than done. But when you get home from work, cherish your 'me' time. If you have a work phone, switch it off. Forget about that piece of work you couldn't finish, that paperwork you forgot to file and that one colleague who really shattered your self-esteem. Forget about your deadlines, and relax. When you're actually working, of course, you should be 100% focused and driven. But once you're home, you have every right to let your hair down and unwind. Take off your bra, throw on your comfiest sweater and pyjama bottoms and snuggle down with a great book in front of the TV or with your partner. Eat your body weight in ice cream if it makes you feel better! You'll feel so much more focused when you sashay into your office the following day, and possibly even achieve more as a result of channelling your inner-Zen.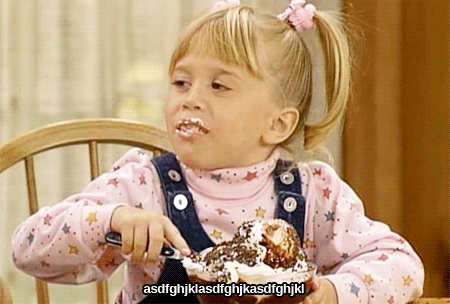 Make exciting plans
When you make too many work-related commitments, your social life can suffer. A lot. Life can be pretty dull when your schedule consists of nothing but work, work, work. Booking a holiday or arranging an evening with your best friends is a perfect way to reward yourself for working your determined little butt off, and will certainly revitalise those dampened spirits! We work a whole lot harder when we have something to work towards. Making exciting or unusual plans for just one night each week can really eliminate those awful feelings of work-related stress, as well as refreshing your non-existent social life. Life should never be vanilla…so be sure to add some sprinkles!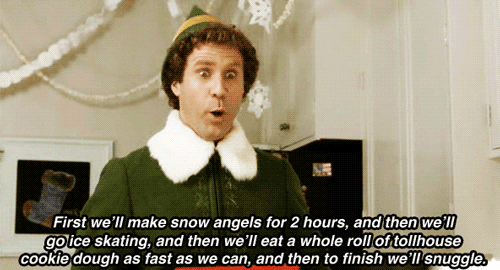 Channel your negative energy into something productive
When I feel stressed, I sew. I find detailing my favourite wardrobe staples and creating beautiful cushion covers a therapeutic, consuming way to distract myself from feelings of negativity, and I love to see the finished product! Whether your stress-relieving hobby is sewing or painting, or even simply reading an uplifting novel, I believe that it is incredibly important to channel those vibes into a calming activity. Inspiration can be found in the most unlikely places.
Exercise
Studies have revealed that exercising significantly reduces the production of stress hormones. Not only can it eliminate feelings of stress, it stimulates the production of endorphins (the happy hormone!) which contributes to relaxation and serenity. Why not exercise with your SO or a friend? You will motivate each other to push yourselves to not only discover tranquillity but also to get in shape!
Believe in yourself
Self-belief is a fragile sentiment. It is something that takes passion, dedication, growth and infinite time to discover within yourself, all to be shattered in a brief moment of negativity. We all go through tough times in our lives, and we all doubt who we are. But it's important to remember why you're doing what you are in the first place. Be proud of your talents, work on your weaknesses, find the humour in your embarrassment and forget about the critics. You're doing just fine, I promise.
How do you overcome moments of stress?
Follow me on Twitter @varleylou.
Until next time…